7. They Do Not Take Pictures Unless It Is Someone From Outside The Community
You will not find anyone in the Amish community with an Instagram, Facebook, or Twitter account. They do not use electricity or technology, so they don't even take pictures of each other. In fact, they don't even allow paintings of people, which involves zero electricity, so why is it banned? In the Amish world, it is strictly forbidden for someone to own images of people, whether it is of their family or themselves. When a member of the Amish community dies, there are no images to remember them by, so people only have their memories. Pictures of people are seen as graven images.
8. They Believe Your Partner Has To Share The Same Faith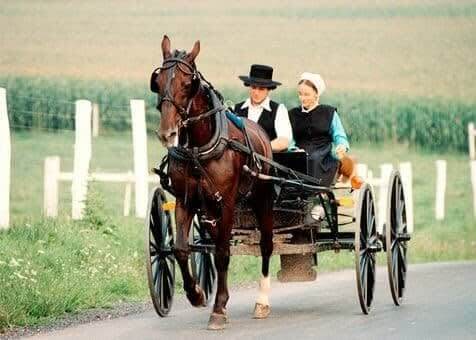 When you decide to date someone, the Amish believe that your partner must have the same faith. They think that this leads to a successful marriage. Before you can even start dating, you must be baptized into the Amish church along with your partner. In Amish society, a couple must have all their dates in a public space so that nothing can happen intimately before marriage. Also, these are not arranged marriages. They believe you can marry whomever you like as long as they are also in the Amish community and share the same beliefs.
9. You'll Never Guess Where They Spend Their Wedding Night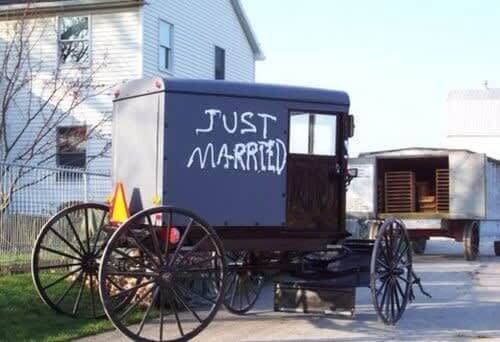 After you get approval from the church and you have your lengthy ceremony, you can finally celebrate being a married couple in Amish society. To begin the honeymoon, the newlywed couple will spend their first night at the bride's parents' home. It may seem odd, but this is their tradition. The morning after, the couple traditionally cleans the house as a sign of gratitude. The couple will then move onto other relatives and bounce around between houses. After this process, the newlyweds are allowed to spend their first night entirely alone.
10. Women Have A Very Specific Role In Their Society
After women leave school, they start to learn how to sew, cook, keep a house, and tend to their families. This is because Amish women are meant to be housewives; that is their role in the Amish society. They are made to take care of the children like glorified babysitters. Amish women have no right to become leaders in their communities, and they cannot make decisions for themselves. While this may be sad to most people, for them, it is all they know. Once they are married, their husbands have total control, and they are there to serve and oversee the daily house chores.