7. All About The Ladies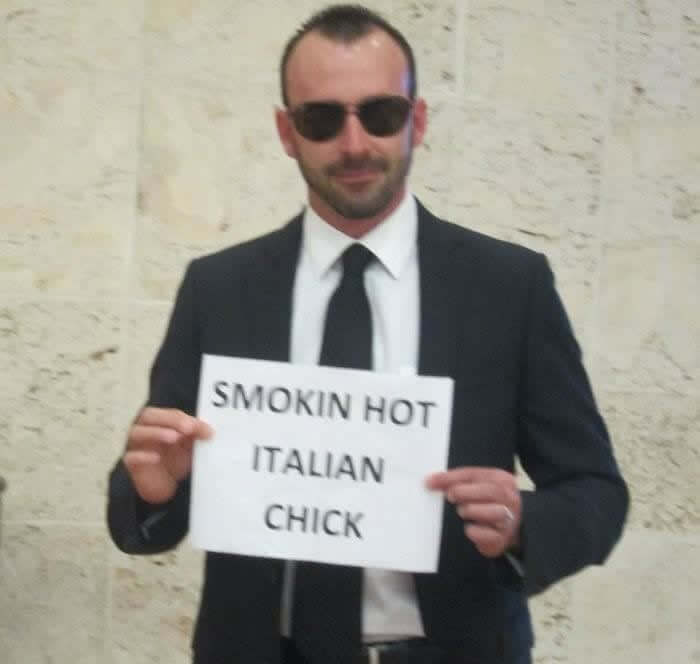 I guess this is how some guys get the girls then - straight to the point and no more going around the bush. We wonder if this man was really waiting for his Italian girlfriend or if he was trying to pick girls up like what Barney from How I Met Your Mother does.
8. It Was Supposed To Be A Secret!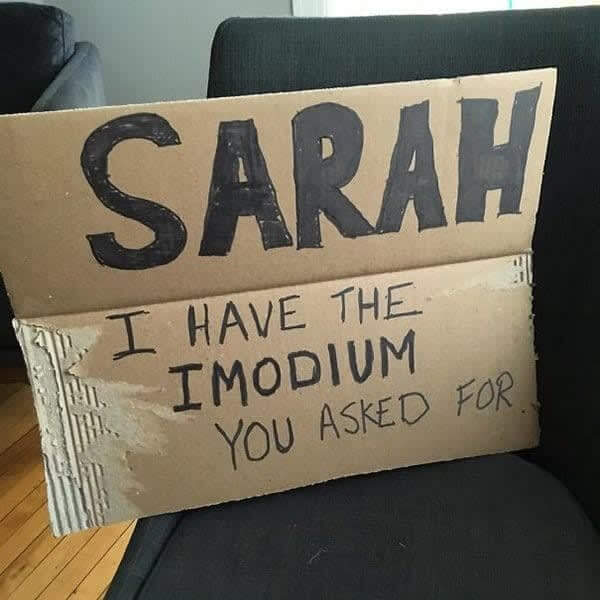 Everyone loves potty jokes, and Sarah just happened to have someone in her life who would gladly take the opportunity to use one. Or maybe Sarah did need an Imodium but she was just so lucky to have someone who would love to embarrass – we mean pick her up!
9. Please Adopt Us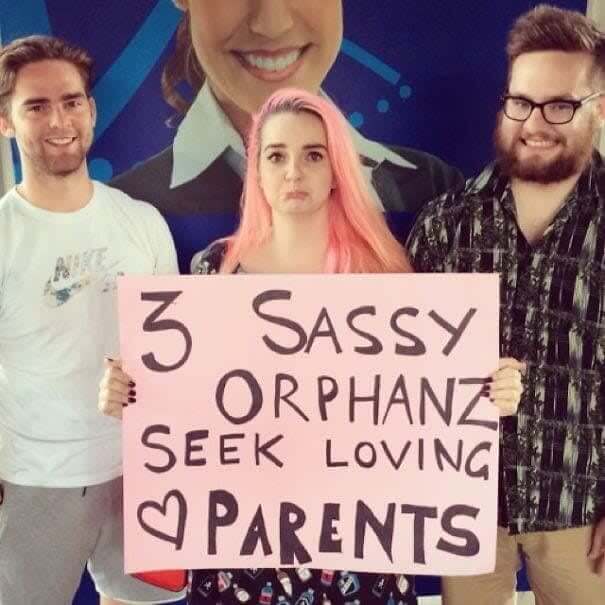 With kids all grown up, parents usually go on long vacations as a way to enjoy their retirement. However, it looks like these "kids" took the chance of pretending to be orphans at the airport instead. Well, parents do love seeing their kids as babies still.
10. Nice To Meet You, Where U Been?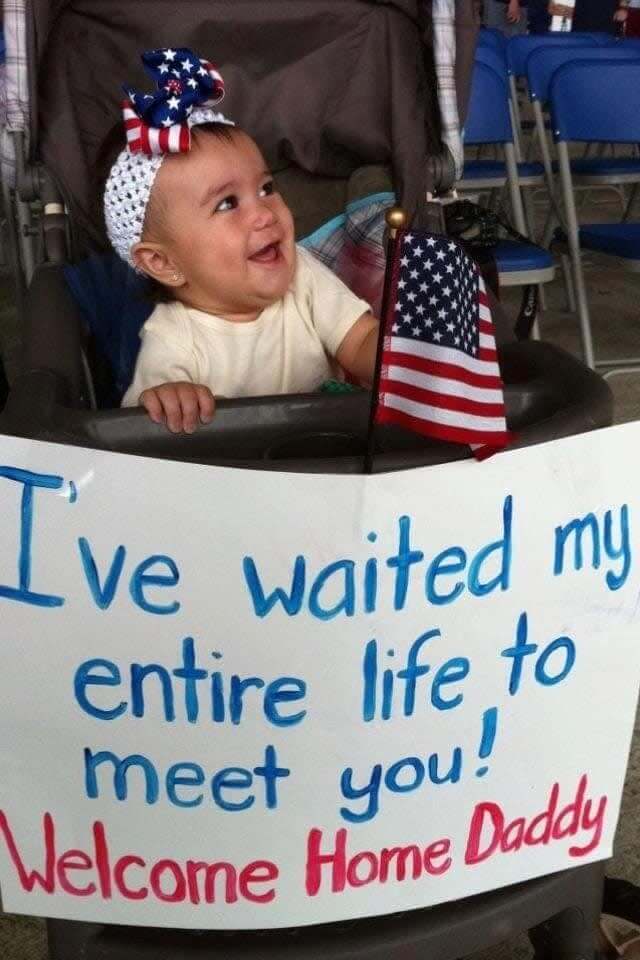 This soldier-dad was probably gone most of the pregnancy and sadly missed the birth of his beautiful angel. But fret not, it certainly looks like this baby was aware of their dad coming home and is excited to meet him for the first time! Glad they have captured the baby's happy expression!
11. Proud Of You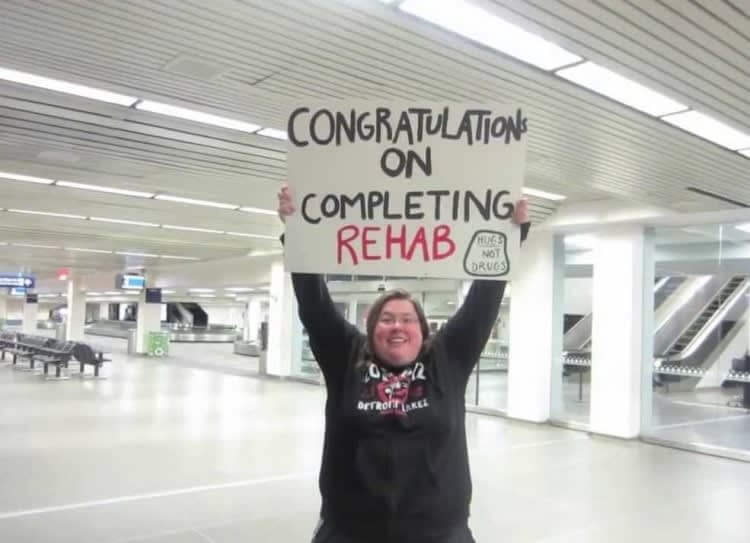 We are seriously hoping that this was just a prank to have some laughs with the recipient of the sign. If not, well what a great way of showing support towards their loved one who just came out of rehab. And what a way to show love ensuring that they are not afraid of their past.
12. So Cheesy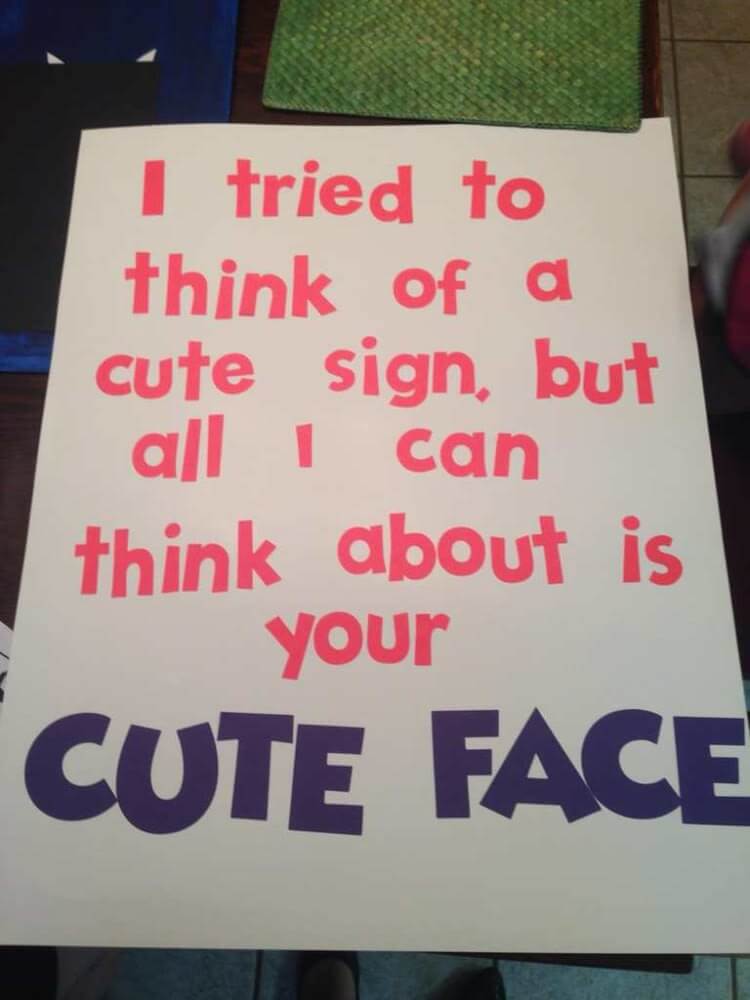 Airport signs did start out as sign boards with sweet messages to their loved ones! And this right here probably decided to go old school. Who wouldn't be excited to go home to a sign with this cute message to make you feel extra loved?